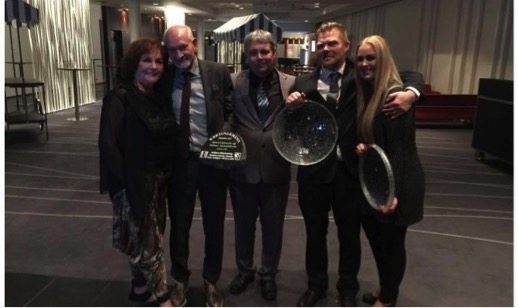 Efsta-Sel horse breeding farm of the year 2017
The annual horse breeding conference was held on the 28th of October at Hörður in Mosfellsbær. 11 horse breeding farms were nominated for horse breeding farm of the year 2017 and other awards were granted. Efsta-Sel was chosen as the horse breeding farm of the year 2017 but the breeders behind Efsta-Sel are Daníel Jónsson and Hilmar Sæmundsson.
This is the first time Efsta-Sel receives this award, but it's the second time they are nominated so this is considered a great achievement. Daníel also received an award for the horse that got the highest talent judgment of the year, but this is the fifth year in a row where Daníel takes home this title. The horse was Árblakkur frá Laugasteini and he got 9.20 for talent. Daníel then also received awards for being breeding show rider of the year and gæðingaknapi of the year.
Daníel's and Hilmar's partnership started when Daníel showed Hilmar's Mare, Lady frá Neðra-Seli, at Landsmót 2004. After that they started working together systematically at breeding and has Daníel been able to breed mares he has broken and shown throughout the years.
At Efsta-Sel about 6-7 foals are being born every year but it can vary between years. At the moment they are working on seven youngsters now bred by them. They thank their success to the fact that they have been able to breed top mares which Daníel has broken and shown.
"What's helping us getting such great results right away with such a new breeding is that we have been able to breed top mares which Daníel has both broken and shown, and there for gotten good blood into the breeding. Elding frá Haukholtum for example, who is mother to Apollo, and for that we are very thankful to the brothers in Haukholt." Say Lóa and Daníel.
They are very grateful for the success of the year and want to thank everyone who helped make it happen. "It is a great honour to receive this award and we want to thank everyone that in some way helped make it happen. We also want to thank our great staff over the last years."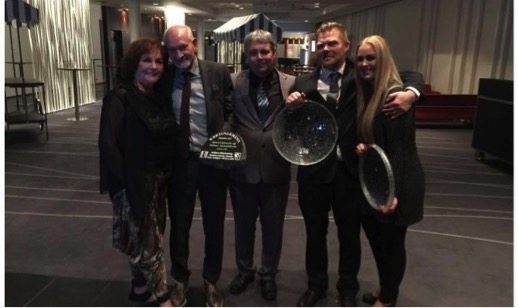 http://www.equsana.com/wp-content/uploads/2017/11/Untitled.jpg
308
518
Shaila Sigsgaard
http://www.equsana.com/wp-content/uploads/2017/04/Equsana_header_LOGO_international.jpg
Shaila Sigsgaard
2017-11-14 01:17:03
2017-11-14 01:17:03
Efsta-Sel horse breeding farm of the year 2017